Spring discounts on all products! 🌱🍃🌳

Don't miss out, the offer is limited!
Left:
Left 4 Dead 2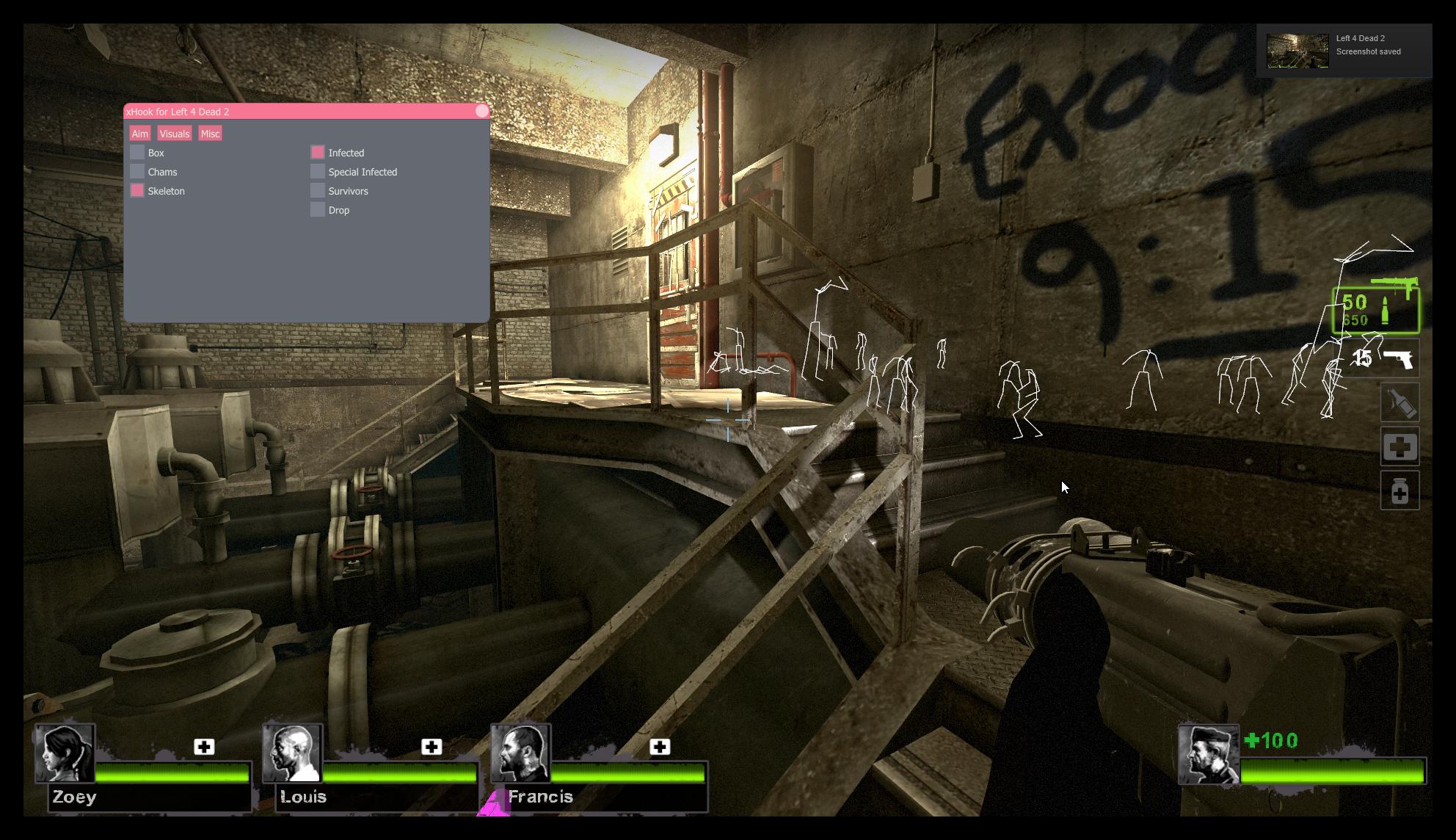 Our cheat for Left 4 Dead 2 contains many functions that are suitable for «legit» and «rage» games
Starts from visual functions like Wallhack, Chams, drop wallhack, displaying health information, up to Aim, and BunnyHop
Don't hesitate to buy, become part of xHook today!
Buy for Left 4 Dead 2
Supported OS: Windows 7 - 11 (32 & 64-bit)
Functions
Visuals:

Box
Chams
Skeleton
Health Wallhack
Infected
Special infected
Survivors
Drop



Aimbot:


Misc:


Price
30 days

4.99$

3 months

9.99$

-50%

6 months

18.74$

-60%

year

24.99$

-140%

lifetime

37.49$

BEST